COMPANY PROFILE
Founded in 2010, BYS Grup provides project management, consultancy and training services together with tailored solutions in the areas of Information Technology, Statistics and Data Mining, with the aim of developing brand value and institutional capacities in many national and internationally respected business partners in public and private sectors.
BYS Grup has in depth experience in international projects financed by multilateral and bilateral institutions, such as the EU, World Bank, UN and Turkish Research and Scientific Council.
Innovation and R&D needs have become the two indispensable elements for the sustainability in today's business environment. Hence, BYS Grup also carries out R&D projects in the technology development center, Gazi Technopark, with an innovative and technology-oriented standpoint.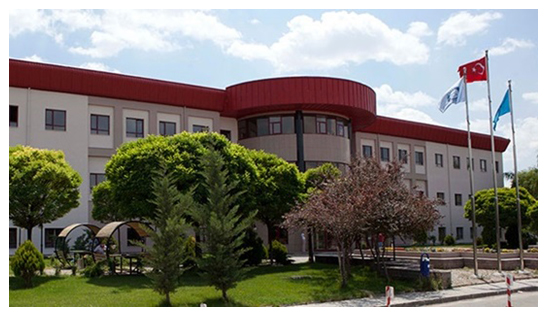 BYS Grup, with its respected team of competent experts and consultants, aims to create sustainable value on a global scale for public and private sector organizations in achieving their business goals.
In close cooperation with the universities in the academic arena, BYS Grup fully commands Data Management Analytics, Analysis and Data Mining Applications, such as ORACLE products, SAS products, IBM SPSS products, RUMM, MATLAB, STATA, MINITAB, and LISREL. BYS Grup is an official partner of SAS and ORACLE solutions and applies ISO 9001/2008 , ISO 27001 and ISO 20000-1 quality standards.
As BYS Grup, we work as a "solution partner" to companies and organizations in terms of adding value to their products with completing and/or supporting the IT component of their supply chain. Moreover, we are able to bring IT and Statistics domains together for creating solutions to the sectors' needs. In this respect, our expertise enabled by our academically qualified experts, in Biostatistics, Sector Based Data Modelling, Data Warehouse, ETL (Extract Transform Load), Data Mart, OLAP, Enterprise Business Intelligence Applications and Data Mining is what differentiates us from other players in the industry.
BYS Group offers all types of services that may be needed including pre-sale staffing, marketing, sale, and post-sale support in collaboration with both Turkey's and the world's largest and most established manufacturers. In this aspect, BYS Group as a "System Integrator" provides high-quality products and services with a turnkey concept that overlp with customer expectations, and meet national and international standards by strategizing according to customer's needs.
BYS Grup is affiliated to BYS Global Network.